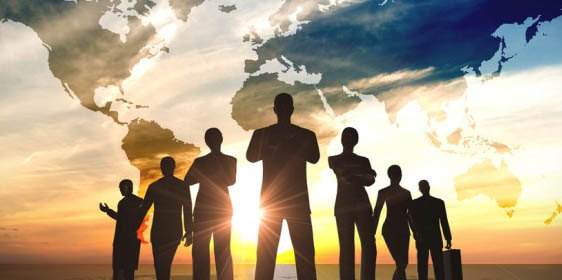 Travel Managers Transport
At DC Livery, we provide a modern solution for today's business Travel Managers. With our Industry-leading and user-friendly online reservation platform which enables Travel Managers to book reservations with ease. Whether you are booking just a simple airport transfer or a large group of complex travel programs, with our industry expert and consulting team, we will find a comprehensive solution to implement a travel management program that meets your needs. Capability to integrate with GDS booking tools such as Sabre, Galileo, Apollo, and Worldspan. We understand time is very valuable travel managers can transfer a reservation in DC Livery platform in 20 seconds or less, which enhances productivity and efficiency to save you time and resources.
With the accessibility of 3 access points via apps, web, or your smartphone, you can book, view, modify, and cancel reservations on the fly to avoid any last minute delays which can be costly. In addition to that, just a few clicks and you have access to view trip status, vehicle tracking, driver information with the picture, and generate receipts.
From the moment you book a reservation to the time client reaches its final destination, DC Livery provides 24/7/365 support and transparency at every step of their journey so you can have peace of mind. Here are few Corporate Service Enhancements that all Travel Managers will receive:
Substantial Travel Agency discounts or passenger savings | 24/7 Live dispatch and reservations | Global Coverage with Best in Class Customer Service calls answered in less than 10 seconds | Monitor travel spending in real-time with trip usage and details | Online dashboard management for travelers and employees |
Serving all major cities worldwide
DC Livery travel consultants are on standby to achieve and support your travel management needs. Our team is willing to beyond duty because just like you, we care!
Ready to see more? Discover DC Livery can meet your needs.